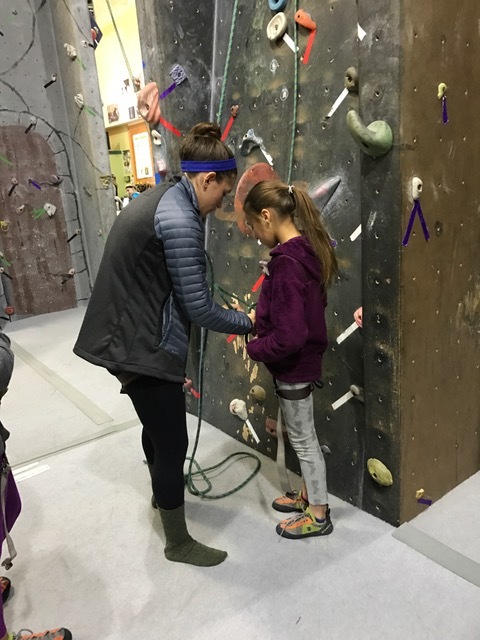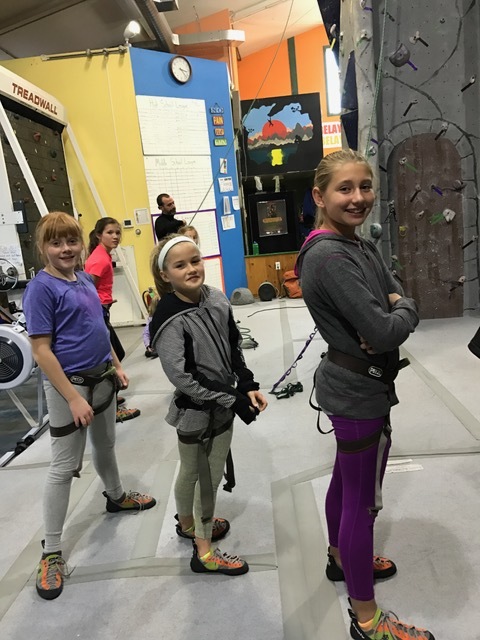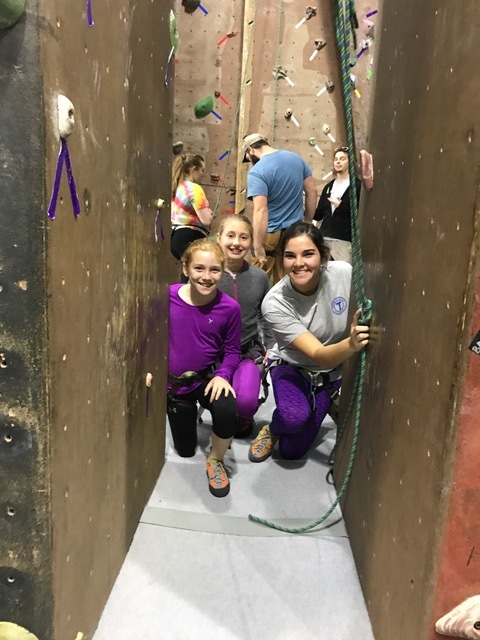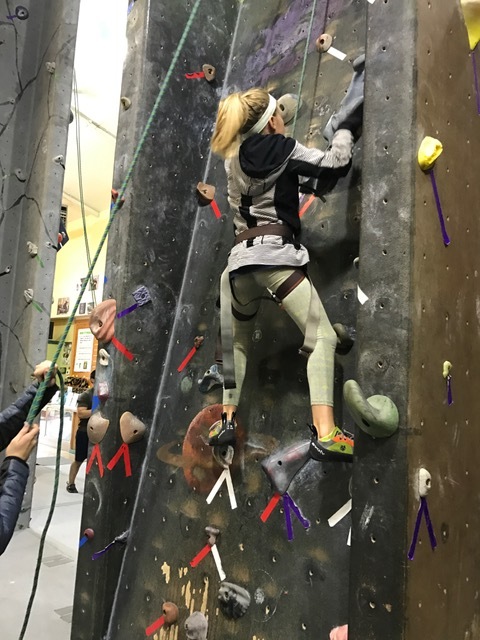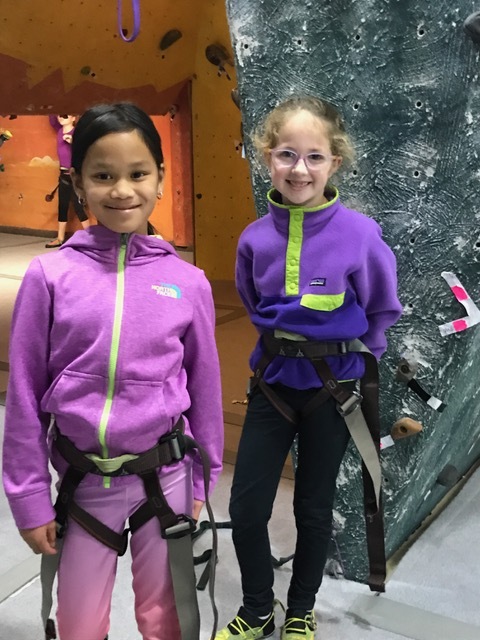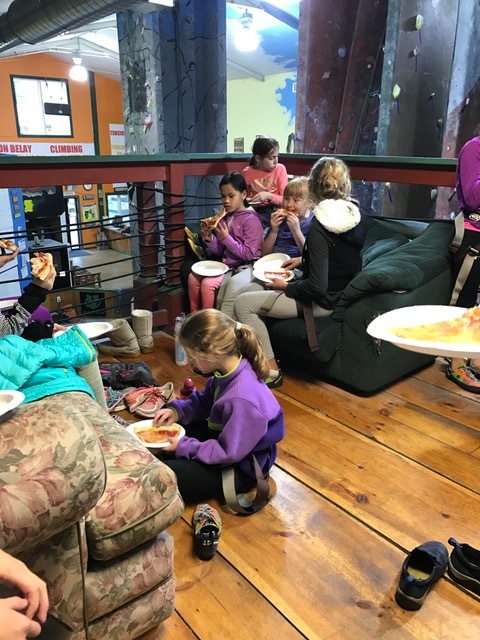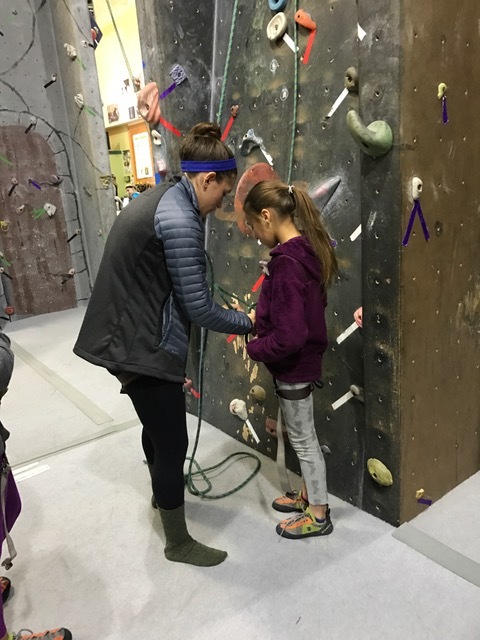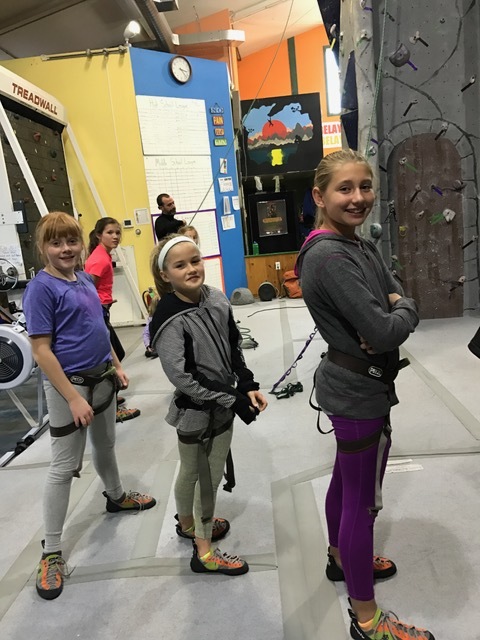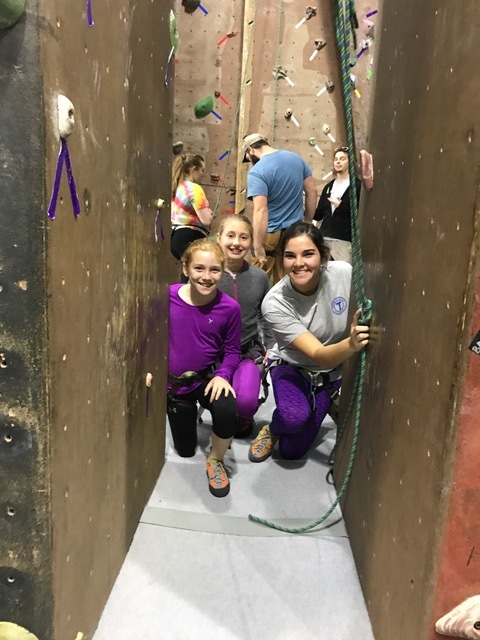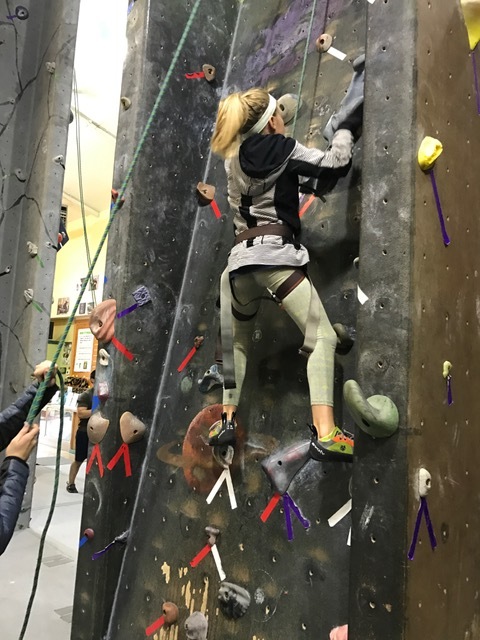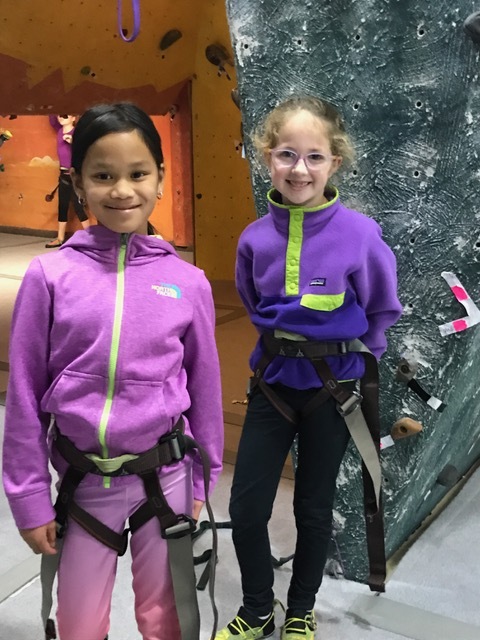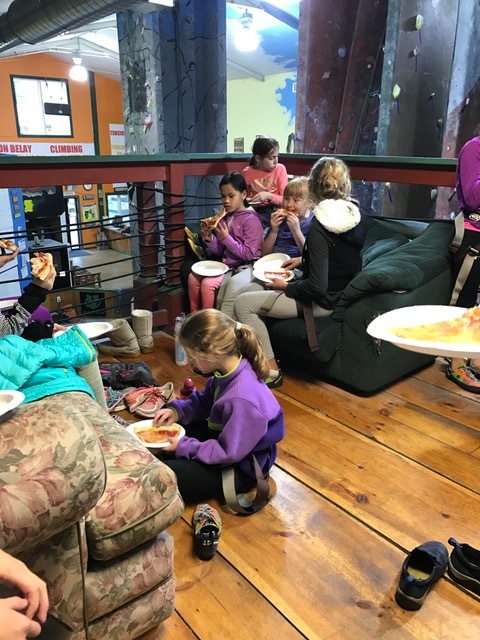 Indoor rock climbing is always one of my favorite events of the year and we had a huge turn-out this time around! The crew at the Green Mountain Rock Climbing gym is always very informative and helpful. It is also so inspiring to watch the girls that are a little tentative at first climb all the way to the top by the end of the evening.
Introductions started the event this time around, as there were many new faces. Then we moved right in to rules of the gym and safe practices. From there the girls have an opportunity to spread out and start climbing! They lasted for about an hour and a half before starting to ask for pizza. We took a quick stop for a bite to eat. We then moved back downstairs to "circle up" and get to know one another better. It was a quick game of "which do you prefer?", I gave them two options and they got to choose their favorite. A great walk-away from this activity? It's easy to find something in common with another person, and it's ok to like different things as well!
We did a little more climbing and then called it an evening. A huge thank you to Jacque and both Emily's for their help!
- Devon