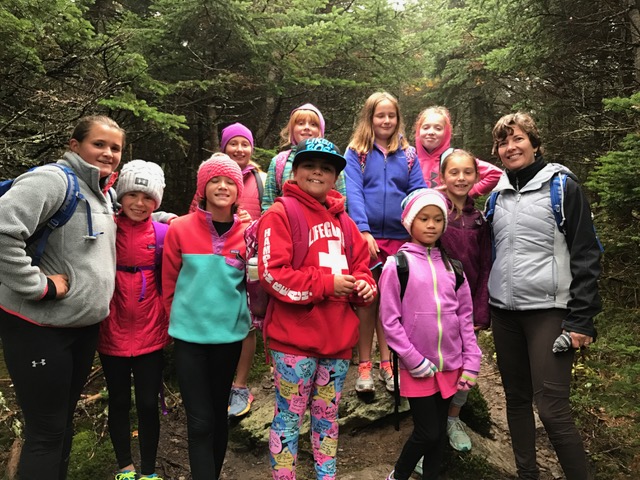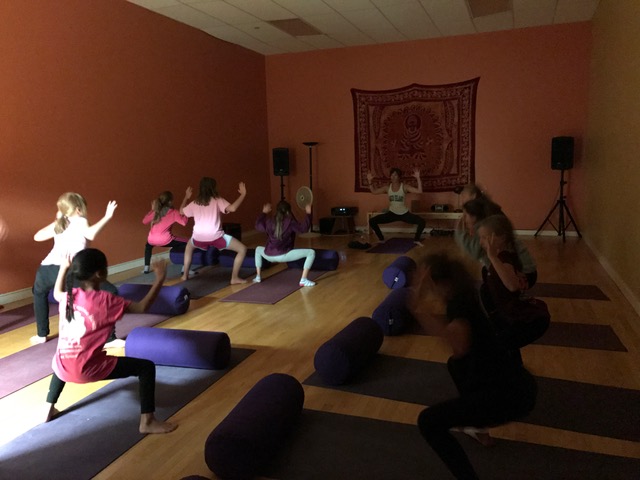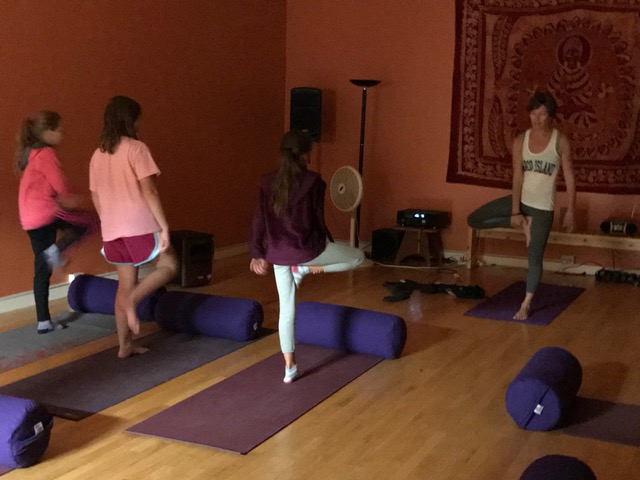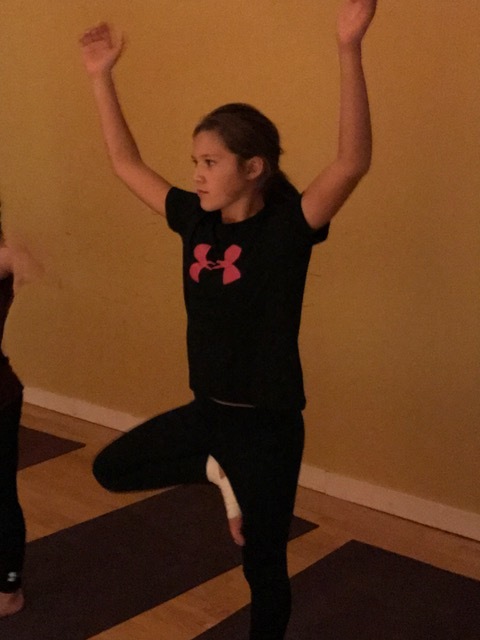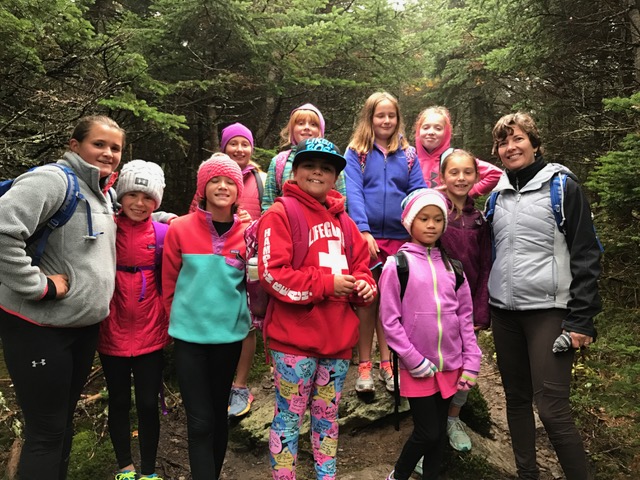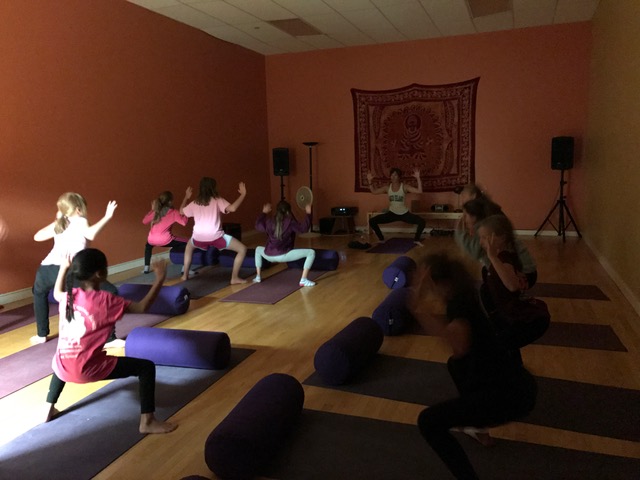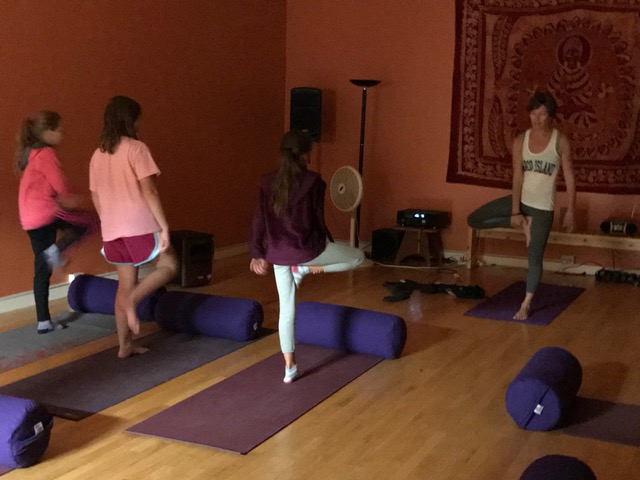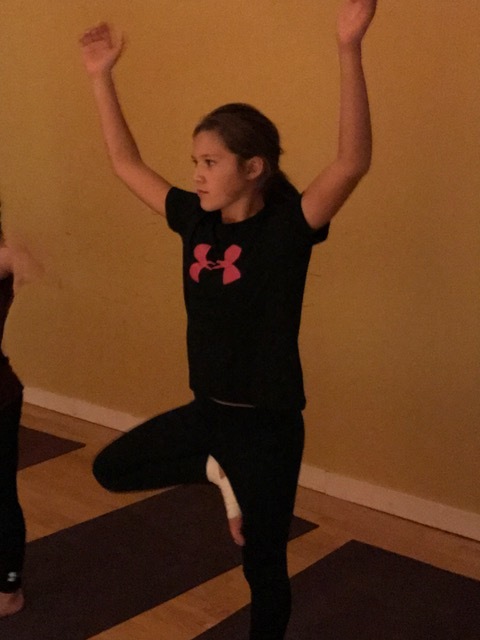 Last Sunday the 3-5th grade girls took off on their first Unplugged adventure for the 2016-2017 season. On the agenda for the day was the Stratton Mountain Fire Tower hike and yoga class lead by the one-and-only Lisa Kelly.
The weather was a little foggy and drizzling. Although, it was peak foliage season we only got a few brief glimpses of the colors, but what we saw was gorgeous. First stop was the Stratton Mountain gondola. When we got to the top of the gondola we headed to the trail, which is about a .7 mile hike to the Fire Tower itself. It's a beautiful hike, and it really gave us some quiet time to chat and get to know one another. We got to the end of the trail and checked-in with Jean, who lives at the summit with her husband for the summer season. She gave us some information on the Long Trail and the Appalachian Trail, and even took some time to show us their "natural" refrigerator! Almost all of the girls went to the top of the Fire Tower. There were some nerves, but they made it!
Hiking back we each collected an item that they were drawn to, and reminded them of themselves. We spent a little time on the Gondola showing our item to one another and discussing them.
Our original plan of utilizing the summit yoga deck did not come together, but we were lucky enough to be able to utilize the Training & Fitness Center Yoga room instead. Lisa held a great class, that all of the girls seemed really excited about! Another really good challenge for the day.
We finished off with some hot chocolate and goodbyes!
Looking forward to next months rock climbing adventure!
– Devon